Acolytes of Krod Wiki is a community site that anyone can contribute to. Discover, share and add your knowledge!
Trending articles
Popular categories
View full main page
Greetings Adventurers

Welcome to the home of the Acolytes of Krod.  We follow the teachings of Krod who inspires great feats of intimidation and power.  We are Thistle, a Pixie Seeker, Orla, a Gnome Sorceress, Jerp, a Drow Rogue, Thava, the Dragonborn Warden/Artificer, Edimgar ,the Bladeling Sha'ir and Quix, our humble Dungeon Master.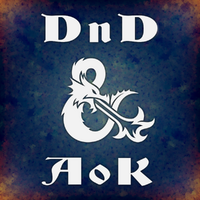 ---
Episodes